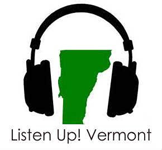 Listen Up Vermont: The library provides downloadable audio books and e-books for adults and children at no cost. The collection can be accessed at listenupvermont.org. Once you've installed the free software and decided on a book, just add the title to your basket and sign it out with your patron number. If the audio book you want is checked out, you can place it on reserve and you'll receive an e-mail when it becomes available. After downloading the audio file to your computer, you can close the Internet connection and listen offline. You can also transfer the file to portable devices (some titles are compatible with iPods, some with other MP3 players, some with both, and some can be burned to CD). You can check out up to two titles at a time. At the end of the loan period, the computer files automatically expire and the books are returned to the digital collection. There are never any late fees or damage costs. For more information, take the guided tour on the "Listen Up Vermont" Web site. If you don't know your patron number, call or e-mail me at the library.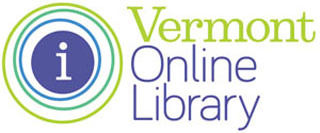 Vermont Online (VOL): The library is a VOL subscriber. This allows you access to more than two dozen databases containing information on a variety of topics, including health, business, science, genealogy, and the arts. The databases contain articles culled from popular and scholarly journals, newspapers, and other reference sources. Much of the information is not available through a typical search engine. The regular cost for access to all the databases would be thousands of dollars. But it's free through the library. VOL is a great resource for kids with homework assignments and for adults researching a subject for work or pleasure. The databases below can be accessed by patrons free at the library or from home. Call or email the library to acquire remote access information.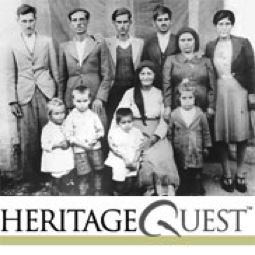 HeritageQuest: This is a database providing patrons with research materials for tracing family history and American culture. HeritageQuest offers four main collections: 1) Searchable images of U.S. Census records from 1790 to 1930; 2) A searchable collection of 25,000 family and local history books from all fifty states and Canada; 3) An index to 6,500 American and Canadian genealogy and local history periodicals written in English and French since 1800; 4) Records containing both genealogical and historical information on 80,000 individuals who served in the Revolutionary War. Library patrons can access this database for free from anywhere there's an Internet connection. Call, e-mail, or come by the library to obtain the login information.
Universal Class: This is an online continuing education service with a growing catalog of more than 500 courses. Classes normally cost $50 to $250 each but our patrons can take up to 5 at a time at no cost. Program features include 24/7 access anywhere via the Internet, real instructors guiding the learning, engaging video-based lessons, a collaborative learning environment, graded lesson tests, IACET-certified continuing education units (CEUs), and certificates of achievement. Areas of study include the arts, business, computers, cooking, crafts, financial management, gardening, GED training, hobbies, home decorating, legal studies, math, natural remedies, office skills, psychology, real estate, science, special education, spirituality, web development, and writing. Patrons register using an access code and then participate in the online classes at their own pace. Although additional reading materials are recommended, they are almost always optional. Most courses can be completed within 10-20 hours. Patrons can take up to 6 months to complete an individual class and can correspond online with instructors. Patrons can drop or add classes as they wish. These are non-credit continuing education courses, provided for personal enrichment. For more information or to get your own access code, stop in, call or send an e-mail to the library.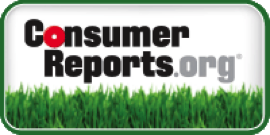 Consumer Reports: The library carries the magazine, which rates everything from cars to cell phones. We keep a year's worth of issues here for perusal or for loan. Because there are no ads in the magazine, Consumer Reports is beholden to no one but us, the consumers. They have an extensive website, as well, but charge an annual fee to use it fully. The library has access. If you'd like to see about a product that hasn't been covered in the magazine recently, get in touch and I'll get you onto the site free.